Reliving the Mclaren Excitement at Pebble Beach Car Week 2021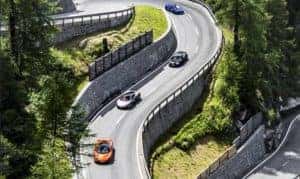 Pebble Beach Car Week is an annual event that celebrates the McLaren brand and provides a special opportunity for McLaren owners to highlight their McLaren models. This year's event began with a rally through the Sierra mountains, from Lake Tahoe to Carmel Valley. Guests had the opportunity to take a lap at Laguna Seca followed by an afternoon spent at The Quail, A Motorsport Gathering. Afterwards, an autocross competition was held at the Salinas Airport, which allowed McLaren owners to experience the full force of their McLarens.
Another highlight of the week included an exclusive cocktail reception, featuring delicious hors d'oeuvres, hand-crafted cocktails and select wines. At the reception, McLaren owners were given a rare opportunity to take a close look at some of the McLaren brand's most coveted models: the Elva, the all-new Artura and the Senna GTR. Festivities were concluded with the Pebble Beach Concours d'Elegance Dawn Patrol, where guests learned about the history of some of the iconic concours vehicles from the owners themselves.
Thank you for spending part of Pebble Beach Car Week with McLaren. We hope you enjoyed the range of activities that celebrated McLaren excellence and ownership. We look forward to seeing you again!
Will you be joining us next year? If you'd like to attend this exclusive event in 2022, please contact the McLaren Concierge at
[email protected]
McLaren San Francisco is located at 4192 El Camino Real, Palo Alto, CA 94306, near San Francisco, San Jose, Burlingame and Sunnyvale.