McLaren Senna GTR

---
An Icon Reborn
The McLaren Senna is an unparalleled track machine honed for the road. And now… the McLaren Senna GTR. It has all the same spirit. But, freed from all road and motorsport rules, it pushes things to the max. Pared-back, pumped-up then unleashed for track use only… it is, simply put, ferocious. Continuing the GTR story, the McLaren Senna GTR has been created to deliver the fastest McLaren lap times outside Formula 1™. The top-line stats alone will raise eyebrows and pump hearts.
The power to weight ratio, for example. It comes in at 694PS per tonne (that's the highest of any track focused McLaren). And the downforce. The McLaren Senna GTR delivers up to 1000kg of the stuff. Imagine what that would feel like. This is simply the most extreme, engaging and raw track experience… and nothing less.
The Language of Speed
This is a car that communicates. You get a rich flow of feedback in every sense. With Pit to Car Radio and Intercom it also makes talking to your crew easy, so they're always ready to provide instant service when you turn in to the pits. The system also lets you communicate with your co-driver or race coach on track. Information is power. And power never felt quite like it does from the McLaren Senna GTR's FIA racing seats. Super-light, carbon-fibre seats support you ready for the huge g-force you'll enjoy during cornering and braking.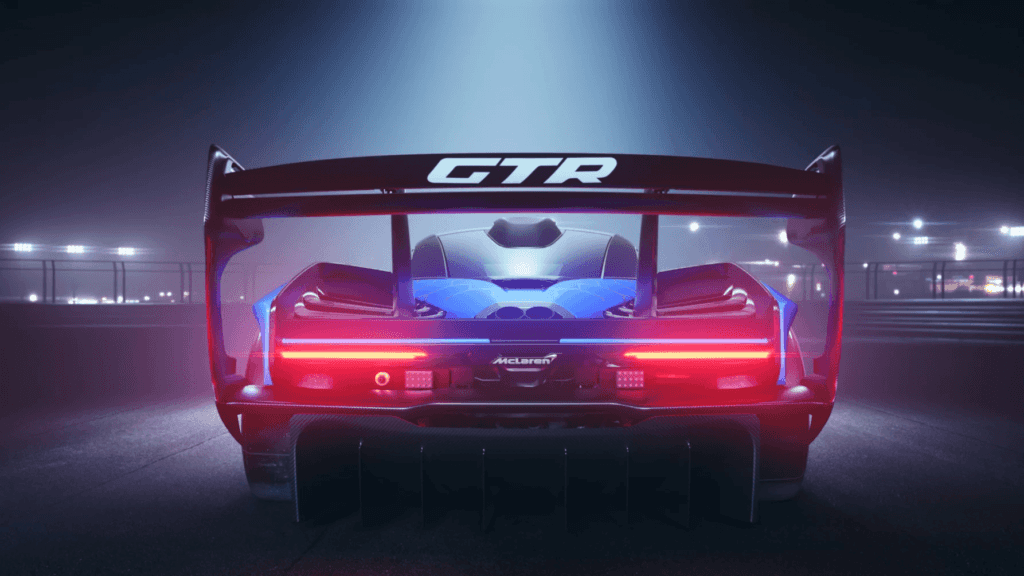 ---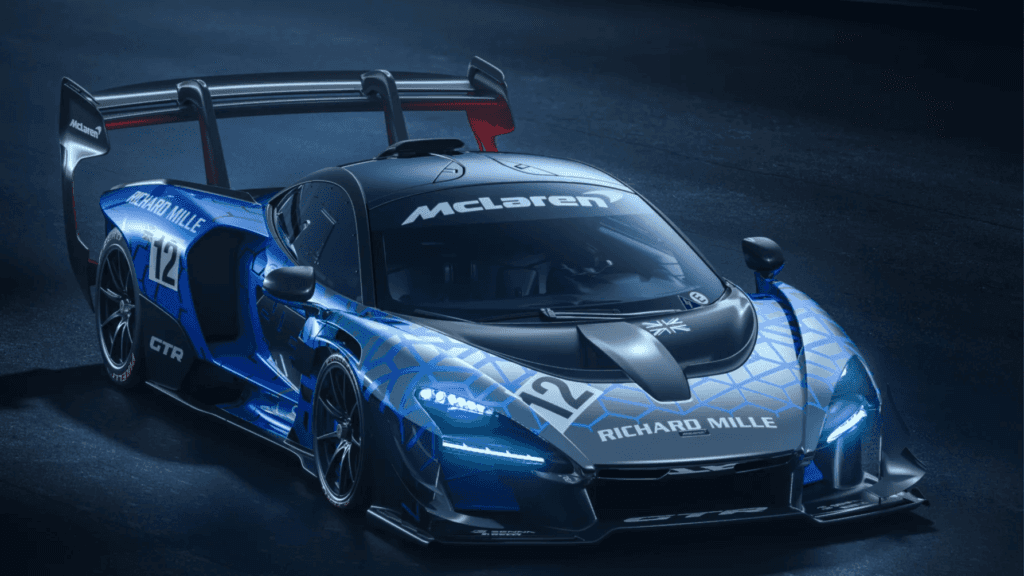 Ultimate Power
A thumping heart. The awe-inspiring performance of the McLaren Senna GTR comes from its McLaren M840TR 4.0L twin-turbocharged V8 engine. It generates 825 PS and 800Nm of torque. Which is impressive enough. But place that powerhouse into an ultra-light track machine and the results are… extraordinary. Which is all well and good. But an all-conquering track car needs more than raw power. So, in the McLaren Senna GTR, you'll find motorsport-derived suspension that delivers unbelievable handling. With a level of precision and control that's utterly responsive to your every command.
Force of Nature
An experience this intense shouldn't be legal. And it isn't… not on the road, at least. Which means, of course, the McLaren Senna GTR is free to be a 100% focused track star. And that extreme focus can be seen in every carbon fibre surface and form. From the radically enlarged front splitter and dive planes – to the rear diffuser and integrated rear wing endplates. Together, these signature changes contribute to a stunning aerodynamic performance and downforce – even greater than with the McLaren Senna. Or to put it another way… mind bending. High speed stability, grip and driver confidence are raised yet higher.
---
A Momentus Experience
Rulebook? Rewritten. Extraordinary advanced aerodynamics makes the McLaren Senna GTR a true game-changer. It employs the kind of ground-breaking technology first developed in Formula 1™. The GTR active rear wing with air brake and drag reduction system [DRS] is a perfect example. Working in harmony with the front aero blades, it pivots automatically, either reducing drag at high speed – or increasing downforce under braking. This is all about optimising weight transfer, harnessing airflow – and then putting it to the best possible use. And it's one of the reasons why the McLaren Senna GTR's huge performance potential is so, remarkably, accessible.
Pure Unfiltered Engagement
Every detail is designed for the purest driving experience. Yes, it's all encompassing, aggressive and raw. But the McLaren Senna GTR is always on your side, with a host of driver-focused racing technology. Take the Anti-collision Radar System, for example. This is straight out of high-end endurance racing – and a huge advantage on track. Because your peripheral vision is reduced by a race helmet, the system feeds you vital live information about the position and distance of other cars around you. It also alerts you to cars passing on the left or right. For absolute focus and control, the racing steering wheel and Race Driver Display puts the fundamentals just where they need to be. At your fingertips… and perfectly clear at just a glance. Technology is also there to help you improve as a driver. And get quicker. The VBOX HD records input from the car's sensors and video footage from your laps. So, after the drive, you can pore over information and hone your technique.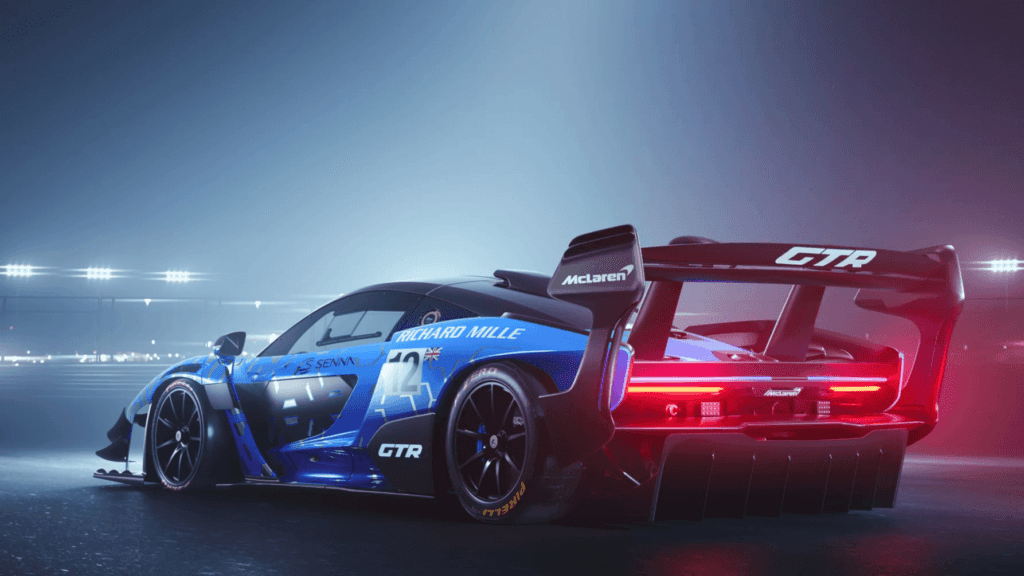 ---
Make an Inquiry